THE NEXT GENERATION OF CLOUD NETWORKING
Migrate to ExtremeCloud IQ and get free configuration, plus 3 x AP-305 Access Points for the price of 1.
Click the 'Get Offer' button above to be included! Offer expires 30th June 2020.
ExtremeCloud™ IQ is a completely new approach to end-to-end network management and operations, delivering a fully integrated, extensible platform that simplifies the design, deployment, and security of networks from the edge to the data center, while simultaneously unlocking valuable IT and business insights.
Simplified Deployment with self-service signup, RF Planner, and device auto-provisioning
Centralised Configuration: act as RADIUS server or proxy, and apply bulk edits and updates
Policy Management allows for app-level, network-level and MAC layer firewall policy rules
Security and Privacy Controls prevent customer data from traversing Extreme Cloud network
Analytics anonymously compare your metrics against other customers of a similar size and industry
At CCNA, we design, configure and deploy your cloud networking solution, so you can leave behind legacy network management and give your users a better, more secure solution. Read on to discover why ExtremeCloud IQ is the educated buyer's choice for end-to-end, edge-to-DC network operations.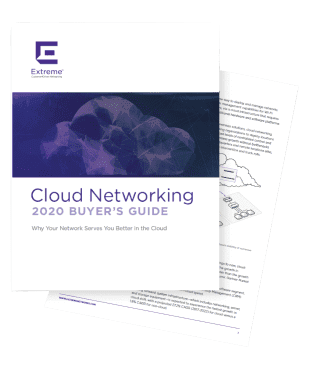 CLOUD NETWORKING 2020 BUYER'S GUIDE: WHY YOUR NETWORK SERVES YOU BETTER IN THE CLOUD
Almost every company, independent of size or industry sector, uses at least one kind of IT cloud service. Cloud computing services means IT departments no longer have to purchase, deploy and maintain computing hardware and software in-house. Cloud services are quick and easy to deply and scale.
DOWNLOAD 2020 BUYER'S GUIDE
EXTREMECLOUD IQ NEW FEATURES
Streamlining every aspect of the network from deployment to maintenance, ExtremeCloud IQ is the only network management offering that leverages 4th generation cloud platform, machine learning and AI, and big data platform. Microservices architecture makes it possible for feature updates to move at cloud-speed. See the latest features and updates released in March 2020 here.
WATCH VIDEO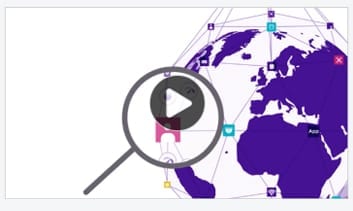 ACCELERATE YOUR PATH TO THE AUTONOMOUS ENTERPRISE
Fueled by AI and maching learning (ML), ExtremeCoud IQ, Extreme Network's 4th generation cloud end-to-end solution enables IT directors to manage and analyze your network through edge, campus, and data center solutions, ensuring the most efficient network experience.
WATCH TO LEARN MORE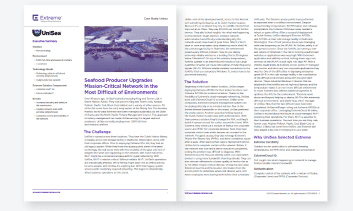 EXTREMECLOUD IQ PUT TO THE TEST
Sometimes you have to put things to the test, and that's exactly what these two longtime customers of Extreme have done. Each had reasons to need the robustness and versatility that ExtremeCloud IQ offers. Here's a quick peek into what it did for them.
READ CASE STUDIES