A complete CX platform for employees working from everywhere
Providing a digital-first, hyper-personalised and adaptive environment for both consumers and employees.
The fully-integrated cloud customer experience platform you need

Smart Omnichannel Routing
Gain agility by deploying agents anytime, anywhere, and quickly implementing changes to routing and self-service AI chatbot and voice portals.

Customer Analytics
Turn customer insights into improvement programs and track results across customer experience and agent performance.

Optimise your workforce
Stand out with better agent experience, efficient staffing, and more satisfaction across the board.

Automation & AI
Simplify service delivery. Break free from mundane tasks so you can resolve issuers faster and deliver a better customer experience.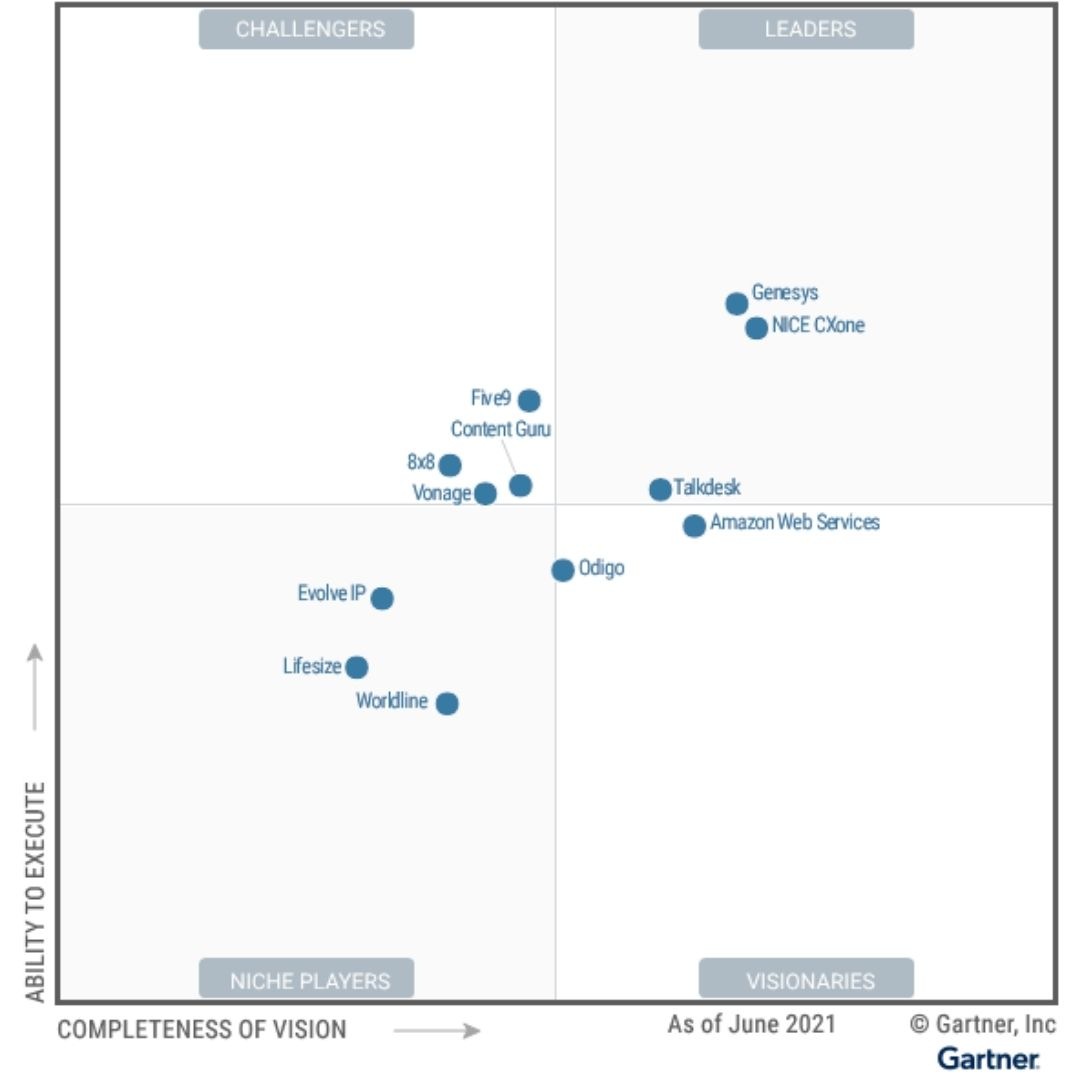 Deliver winning CX every time
NICE CXone has been recognised as a Gartner Magic Quadrant Leader for Contact Centre as a Service (CCaaS) for the seventh consecutive year and named the only Leader in both CCaaS and Workforce Engagement Management.
Download a complimentary copy of the 2021 Gartner Magic Quadrant™ report where we believe you will learn more about:
Gartner's independent perspective of the Contact Center as a Service market
Why NICE CXone has been named a Magic Quadrant Leader for the 7th consecutive year
Top considerations to evaluate in your CCaaS purchasing decision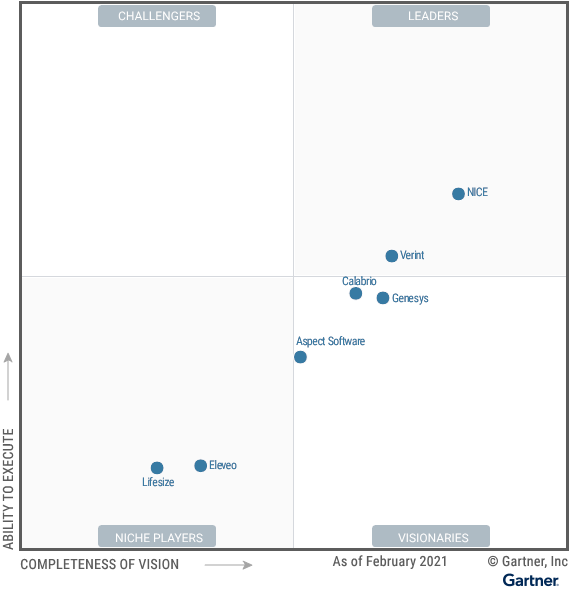 Ignite Innovation and Drive Agile Workforce Management
NICE was recognized as a Leader once again, marking our 13th year in this position and making us the only Leader in both Gartner's CCaaS and WEM reports. We invite you to read about the capabilities that drove these results.
Download the complimentary 2021 Gartner WEM Magic Quadrant report where we believe you will learn more about:
Gartner's independent perspective of the Workforce Engagement Management market
Why NICE's Agile CXone WEM was recognized as a Leader once again, marking their 13th year in this position
What the core capabilities of WEM products include
2degrees Mobile: Delivering exceptional customer and agent experiences with CXone
Leading New Zealand telecommunications provider 2degrees Mobile deployed the NICE CXone cloud contact centre solution to overcome the challenges of having multiple legacy systems that were not all integrated, grow their market share and drive greater contact centre efficiency and customer experience.
Watch the video now to discover 2degrees journey to the cloud with the world-leading and award winning CXone platform.
Let's work together
Is it time for your organisation to transform the way they are communicating and collaborating? CCNA are the experts in delivering leading technology solutions required to meet today's customer needs.  Speak to us today to learn how we can help your organisation.