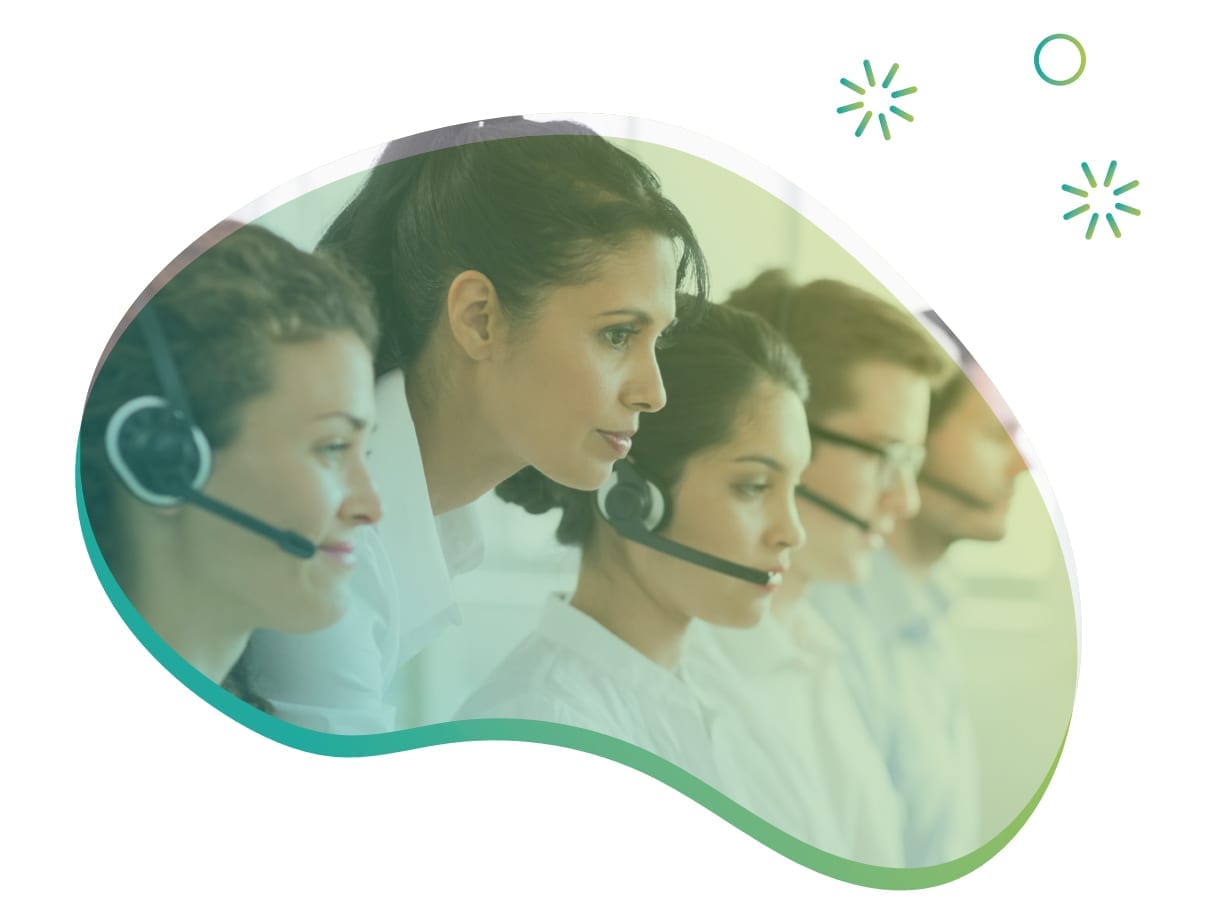 CCNA Callback solution enables contact centres the ability to provide callers the option to schedule a callback based on estimated wait time (EWT), Average handling time, calls in queue or queue position. Customers can then request a callback from the contact centre instead of waiting in the queue.
The solution integrates with most Telephony platforms to retrieve the required queue statistics from the current queue.
Depending on your choice of configuration, the solution can be configured to determine exactly when to offer the callback option to the customer and also when to place the callback call to the customer. For example, the EWT can be used as an indicator offering the option to request a callback to the customer. The same EWT can also be used to determine when to return the callback to the customer.
Once the call has been returned, the customer will be transferred to a callback queue, making it easier to report on the number of callback requests.
No additional licenses required
100% customisable based on customer requirements
Customisable audio prompts
Expected Wait Times, call position etc can be provided (spoken) to the caller
Customer can schedule an alternative time to be contacted
Multiple callback configurations
Integration
The CCNA Callback solution integrates with the Clients telephony platform via a SIP trunk. When a callback request is received, the caller is transferred to the CCNA Callback solution.
The CCNA Callback solution will then verify the callers contact number as well as retrieve the queue statistics directly from the telephony platform. The statistics are then used to schedule the callback accordingly
The callback details are stored within the callback server database.
When the callback call is made to the customer, the customer will then be transferred from the callback server to the telephony platform.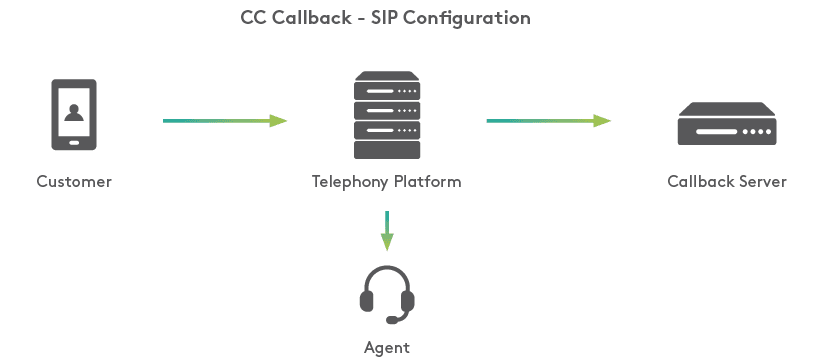 Welcome Greeting

Agents are busy

Waiting Queue
CC Callback activated

Customer requested a callback
Estimated Wait Time

CC Callback initiated

Callback Queue


Agent
connects with
customer