It's All About the Customer – Optimise Expectations
To retain customers and stay ahead of the competition, your business needs a CX strategy. The strategy may be as simple as decreasing costs or improving Contact Centre KPIs. It could also be as sophisticated as driving differentiation, improving loyalty (NPS), and strengthening advocacy.
By offering vendor agnostic technology, innovation, and design, CCNA helps you develop and realise your CX goals.
Contact centres are crucial to the way organisations communicate with their customers. It must be agile enough to respond to customer inquiries in a timely and personalised manner. Let CCNA improve your contact centre efficiency and empower your agents with the tools necessary to enhance your customer experience.


IVR, Self-Services, Advanced Routing and Chatbots 

Omnichannel Communications


Remote Agents and Mobility

Social Media Content Integration

Cloud Connectors and Integration Software

Workforce Optimisation and Quality Monitoring
Learn more about Contact Centre Technologies & Solutions, Analytics, AI and building the Contact Centre of 2030 today
Let's work together
We deliver leading technology solutions and services within the Enterprise, Government, and Carrier market place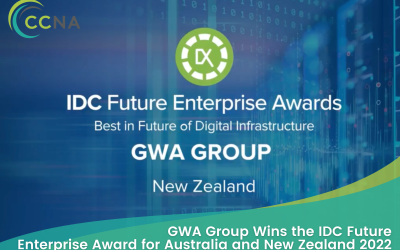 GWA Group's Triumph: IDC Best in Future of Digital Infrastructure Award  In today's rapidly evolving digital landscape, businesses are constantly seeking innovative solutions to stay ahead of the curve and deliver unparalleled customer experiences. The recent win by...