Post-Call Survey Solutions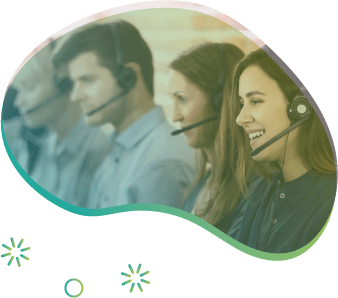 A Post Call Survey is an application presented to the customer at the end of a call, typically to collect feedback about the quality of service offered by the company. Companies leverage the survey to gather feedback from customers and analyses the collected data to improve their services.
The questions might look like this:
Customer Satisfaction:
'How satisfied are you with the overall experience of our service?'
Agent Performance:
'How do you rate the service quality of the agent who served you on the call?'
First Call Resolution:
'Was the issue resolved in the first call, or did you call more than once?'
Net Promoter Score:
'Would you recommend our service to your family or friends?'
Post Call Survey Configuration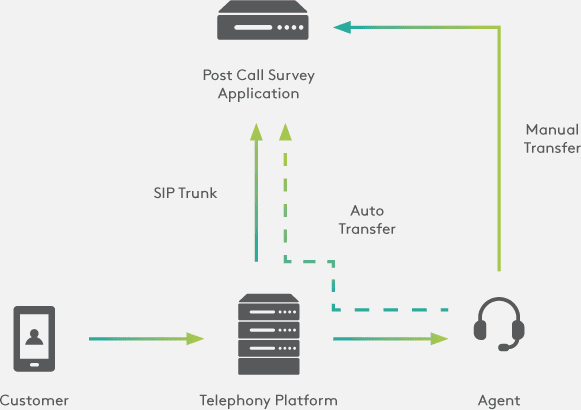 Provides a questionnaire at the end of the call or offers customers the option of calling back to complete the survey.
Provides IVR-controlled surveys, defined by an IVR script. Agents cannot control the behaviour and questions in IVR-controlled surveys.
Customers can answer questions in a scale (1-9), Yes/No, or voice comment format.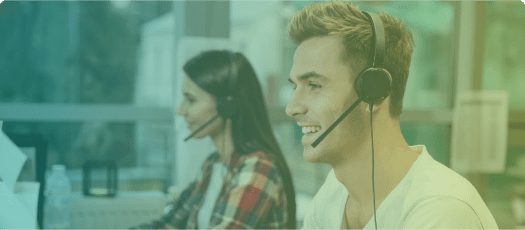 Deployment Modes
Hosted Mode – in the
public or private cloud.
On-Premise Mode.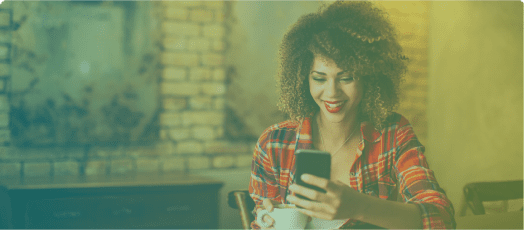 Operational Modes
Independent mode:
The CC Post Call Survey is a stand-alone application and not tightly integrated with existing contact centre telephony solutions.
Integrated mode:
The CC Post Call Survey application integrates with your existing contact centre telephony system or CRM systems via SIP and HTTP.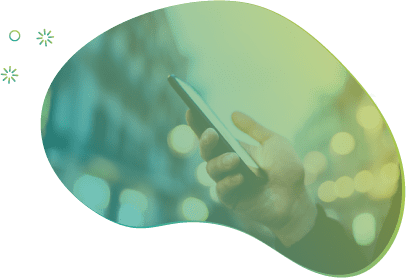 CC Post Call Survey works in two ways:
1
Agent transfer method
is manual (independent mode). When the agent finishes the call, they transfer the customer to the Post Call Survey application with an assigned telephone number.
2
Auto transfer method
does not require any action from the agent. When the agent ends the call, the customer is automatically transferred to the Post Call Phone Survey application.
CC Post Call Survey question types
The survey questions supported by the CC Post Call Survey are of the following types:
Scale
allows callers to respond to questions on a number scale ('How do you rate the quality of service you received today on a scale of 1 to 9?').
Yes/No
prompts a binary answer ('Would you recommend our service to your friends? Press 0 for Yes, 1 for No'). You must select a digit for either answer and define the behaviour for invalid or empty input.
Voice Comment
callers leave a voice comment ('We would like to hear your feedback. Please leave your comments'). You can set up the maximum recording time and the prompt to start recording. The recording time range is 10-900 seconds.