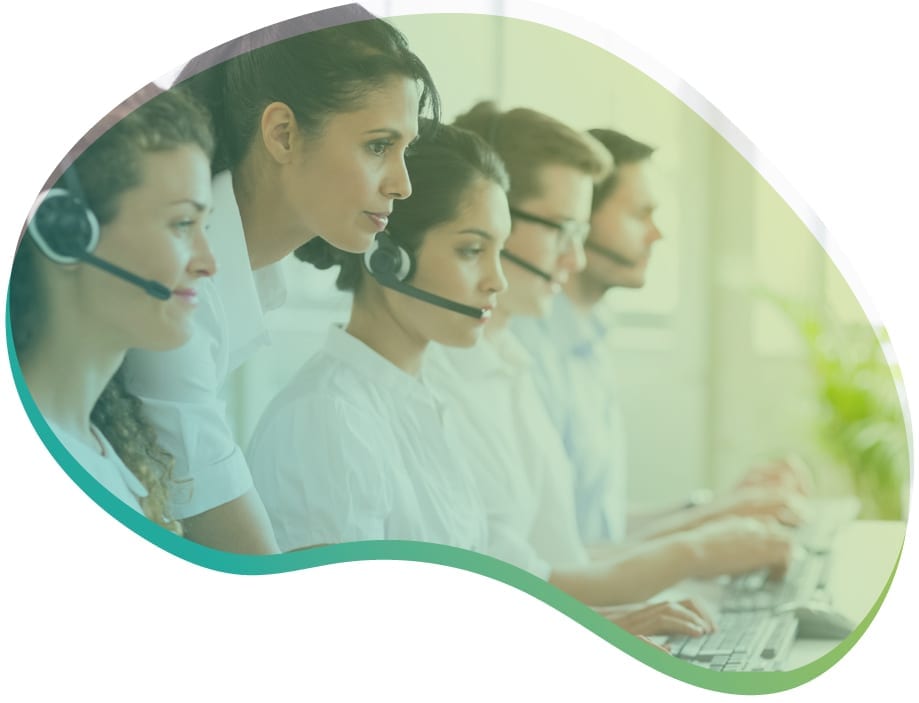 Your Definitive Guide to Contact Centre Technology
We know how hard it is to deliver a smooth customer experience. Behind the scenes we need practice, knowledge, training… and the right technology to underpin it all. Cloud-based, extensible infrastructure and applications are key to building the right Contact Centre solution.
Whether your business needs a core phone system, a CRM, applications that enable productivity, or even advanced analytics – you can integrate with the rest of your Contact Centre technology stack.
It's all about the customer.
Learn more about investing in Contact Centre Technology.
The future is now.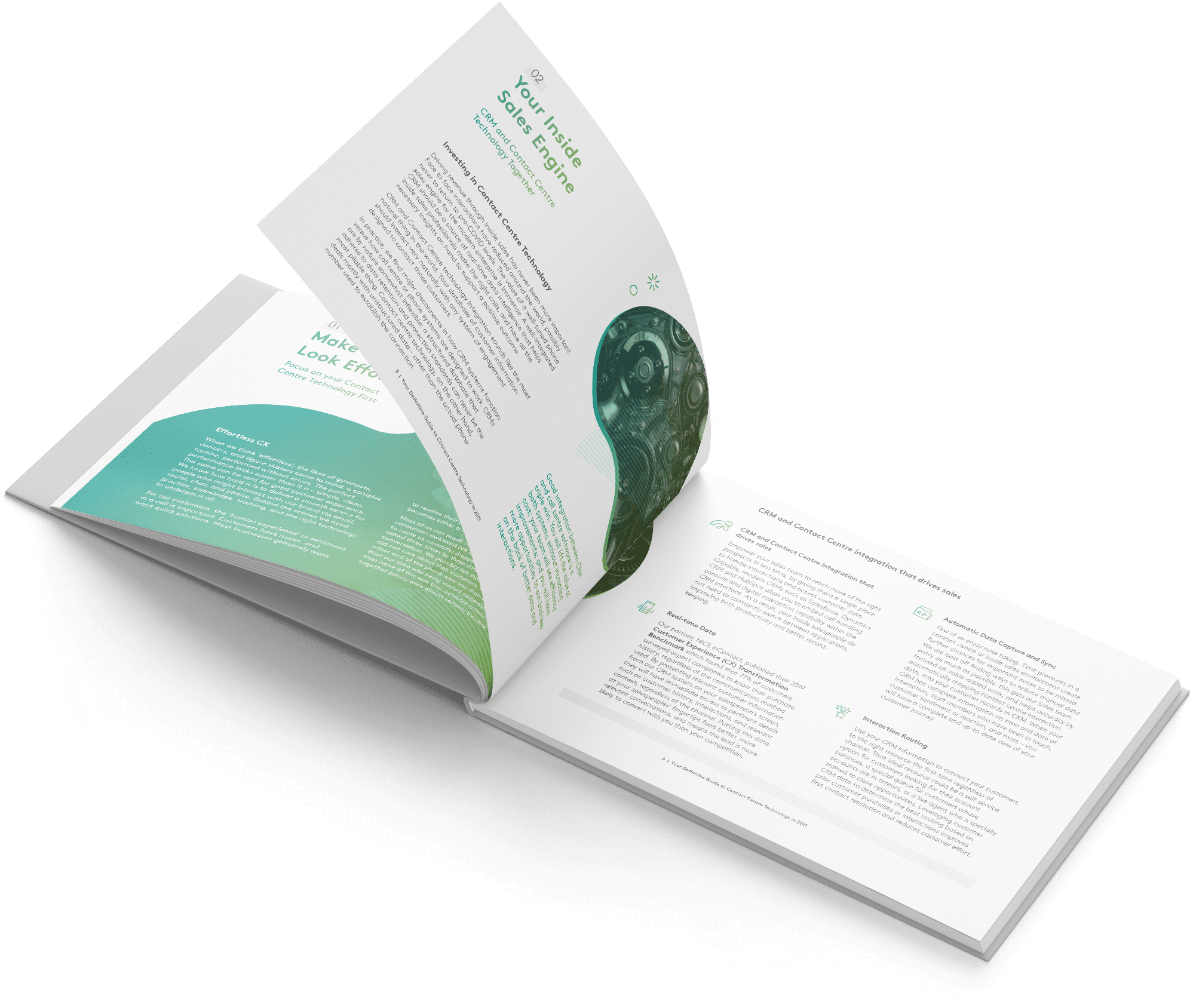 01
Make Good CX Look Effortless
Focus on your Contact Centre Technology First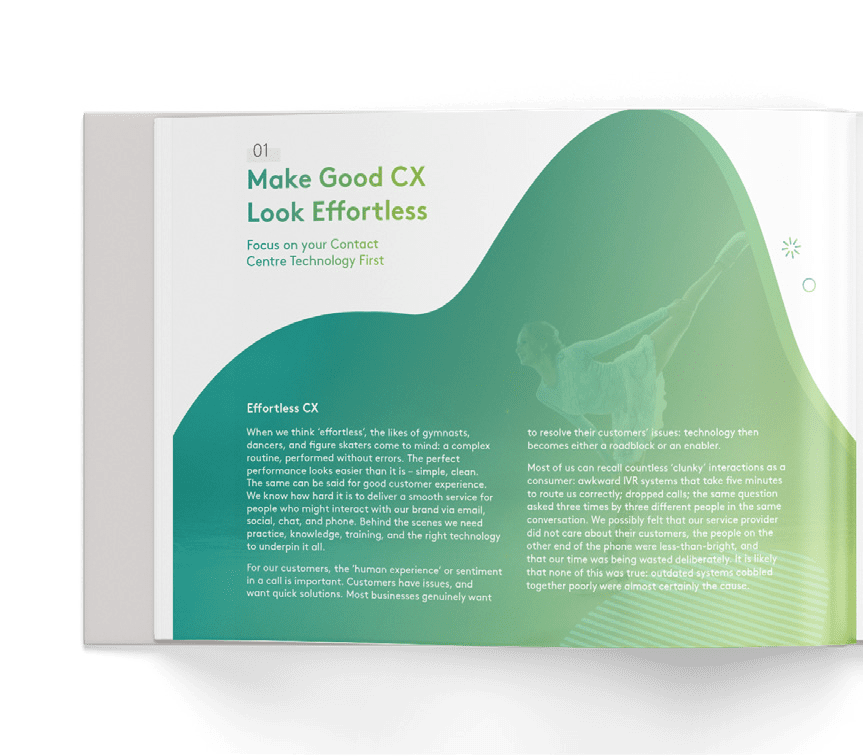 02
Your Inside Sales Engine
CRM and Contact Centre Technology Together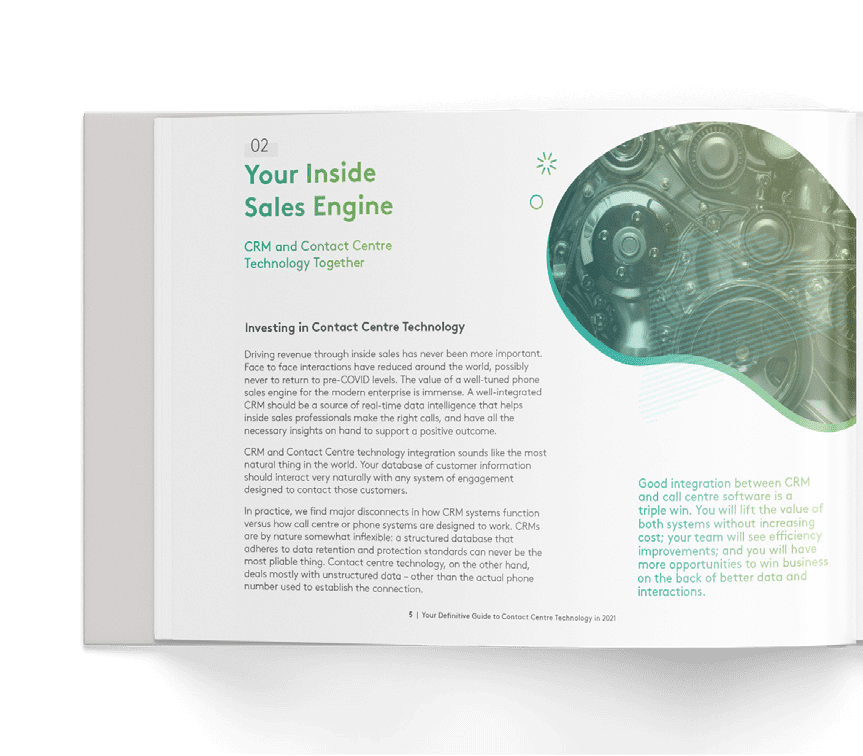 03
Lifting Contact Centre Productivity
Contact Centre Technologies that Reduce Friction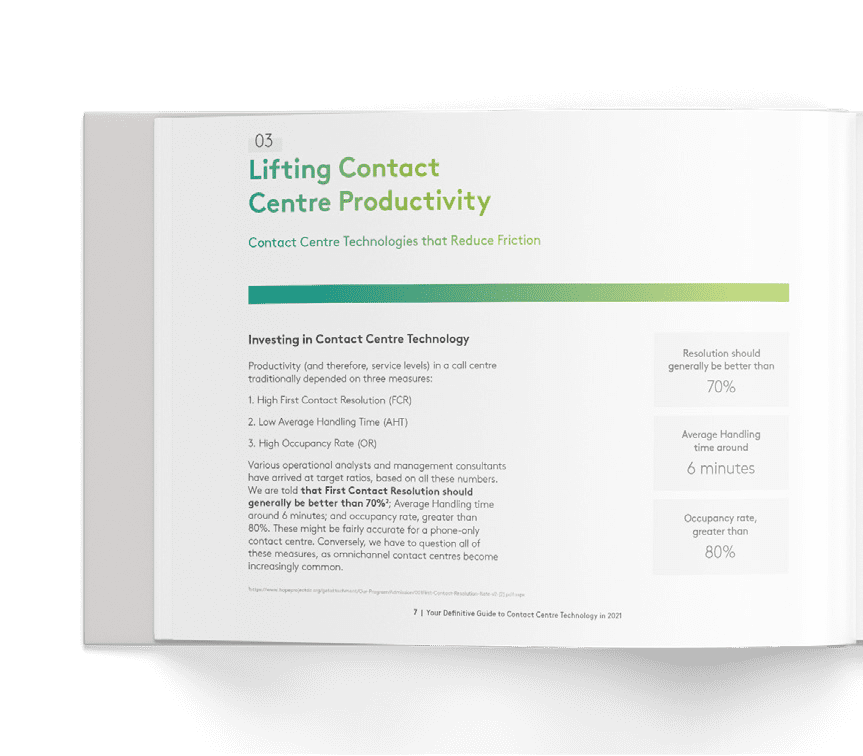 04
Closing the
CX Loop
Using contact centre analytics to make better decisions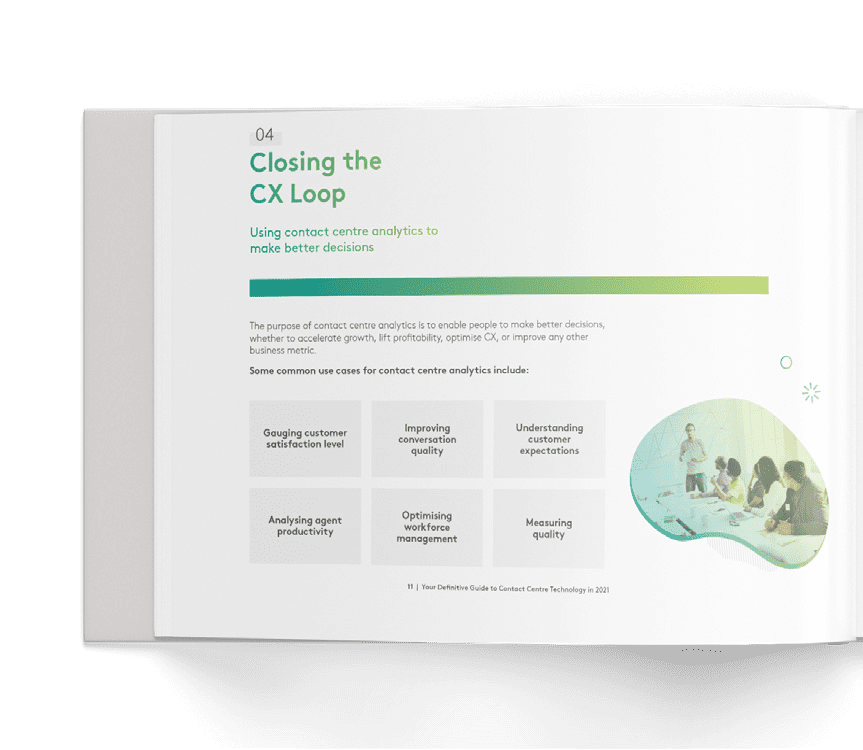 05
An Intelligent Contact Centre
How AI can make your life easier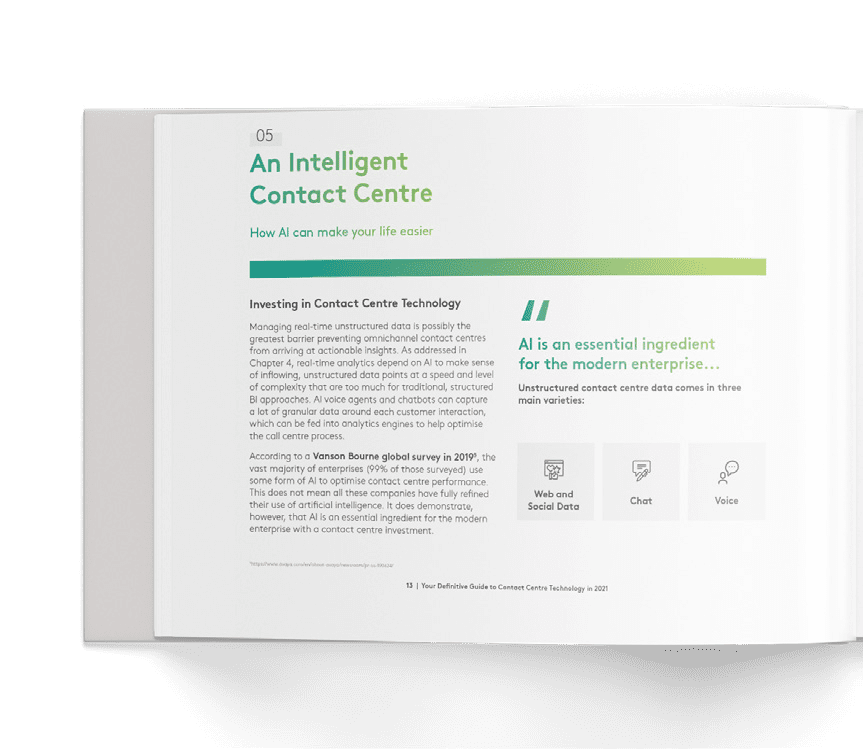 06
Building the Contact Centre of 2030 today
The Future is Now