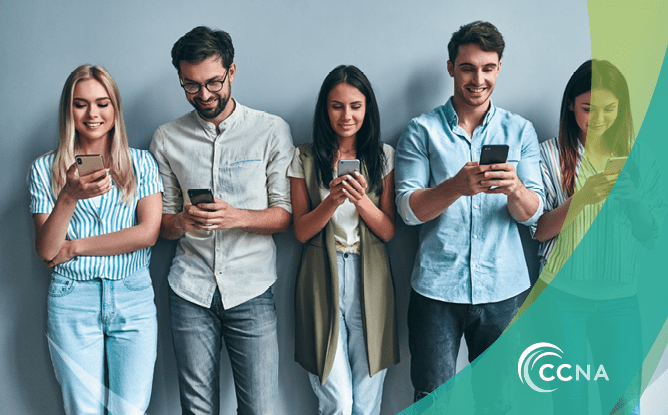 Contact Centres have existed since the days of early phone systems, where an operator would physically connect you with the person you wanted to speak with. From their very conception they have been a channel for a company to engage with its clientele. Technology has come a long way though. We now reside in a world of real time analytics, hyper-personalisation and artificial intelligence.
Contact Centres are now being powered and fuelled by technology and resultantly are going through a period of immense change. Various trends are impacting the world of contact centres. Some trends impact some contact centres, while others don't. Some trends are relevant to some contact centres, while others are not.
For contact centre leaders, it is essential that they have a robust understanding of what the market seeks. They must stay abreast of what their competitors are doing. Most importantly, they must realise which trends are relevant to the organisation – both from a threat and an opportunity perspective. 
Which of these five trends is the most relevant to you and your organisation right now?
Omnichannel Personalisation
When customers engage with your contact centre, they want personalisation, consistency, and minimal wait times to resolve their queries. Having an omnichannel contact centre provides a real-time perspective of your customer interactions across all channels and allows customers the freedom of choosing their preferred method of communication. Personalisation promotes seamless and simplified CX; you can combine your knowledge management, analytics and CRM into a single interconnected experience, allowing your agents to move between channels quickly regardless of how customers reach out.
An omnichannel approach differs from a multichannel approach. With an omnichannel strategy, your team members can share customer context between channels. For example, an agent can switch between a call and MMS without interrupting the conversation with a customer. When you marry an intuitive user experience with seamless integration of FAQs, self-service options, mobile apps, and live interaction, you increase customer loyalty. An omnichannel solution provides your agents with the knowledge to quickly solve problems without switching between platforms, thus creating personalised and seamless CX, which results in customer retention.
In an omnichannel environment, your team can deliver a service tailored to your customers' needs and requirements. An essential feature of your omnichannel solution must be SMS because of its popularity among customers. Additionally, an omnichannel environment enhances the experiences of your agents. A consolidated toolset eases the daily pressures agents feel by enabling customer data to operate on a single interface. An omnichannel environment can integrate with new technologies quickly. Your agents can personalise CX and consolidate your data for efficient reporting and analytics as it combines the performance data from all of your teams across all channels. The information you acquire enables you to measure origin and hold time, monitor customer service, view the number of inquiries you receive and establish which channels are most accessible.
Voice Biometrics
Voice biometric technology is a strategic security layer that protects customers and significantly reduces breaches that cost money, damage your reputation, and damage customer trust. Everyone's voice is unique, and voice biometrics processes this audio waveform to build a voice signature to authenticate each of your customers. With this tool, you can leave behind security questions and allow the system to verify individuals by comparing their voice to a stored sample. This process occurs in the space of two to six seconds, which reduces the Average Call Handling (ACH) time, allowing your team to process more calls in a day. Moreover, call abandonment reduces as callers do not have to answer lots of questions. 
With fraudsters on the rise and contact centres primary targets of account takeover attacks, improving security is paramount. If your team relies on outdated and vulnerable Knowledge-Based Authentication (KBA), like passwords, you are at risk of social engineering attacks. These attacks target the system as well as people by manipulating agents into giving out personal information. Not only will voice biometric technology reduce your operational costs and call times, but it will also decrease call abandonment and improve CX.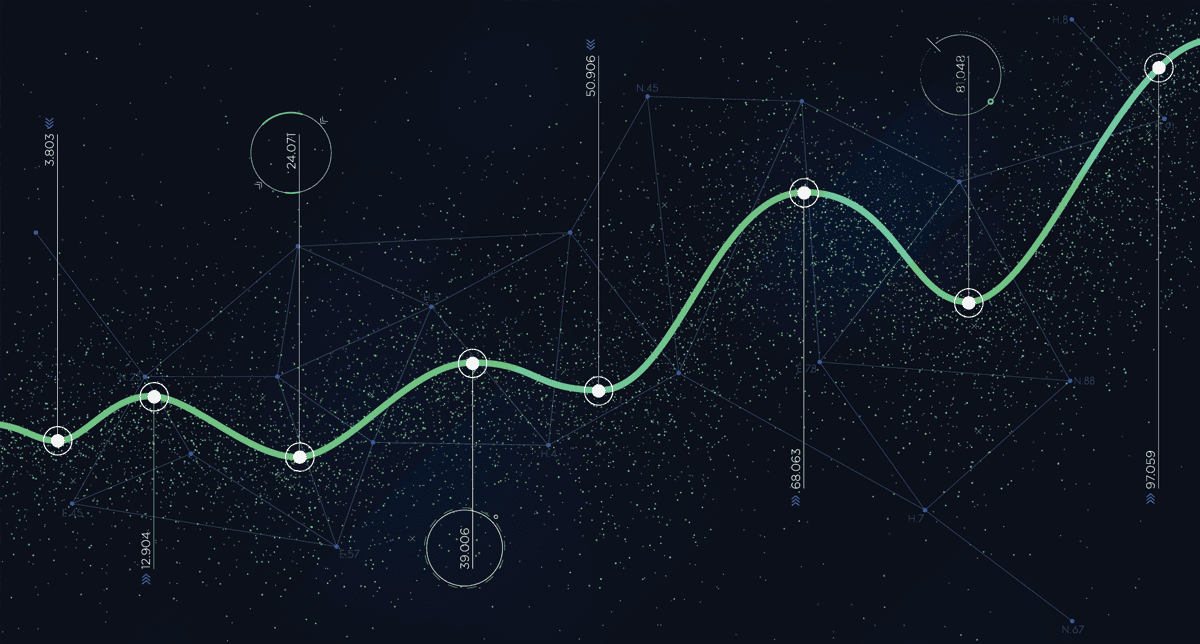 Advanced Analytics
Contact Centre Analytics are designed to keep a call centre operation at running at peak performance, without adding additional staff. True advanced analytics give operational management and staff direct access to actionable information.
Advantages of Analytics
Without analytics, contact centre management has access to huge volumes of data, but very little usable information. The purpose of analytics in a call centre is to turn an un-usable flood of data into a calm, functional stream of insights.
Successful contact centres use analytics systems to monitor and review performance, from the perspectives of management (productivity); employees (staff engagement and comfort); and clients (customer satisfaction).
Speech Analytics is a field that has erupted with the adoption of cloud contact centre systems. Traditional phone systems record conversations and allow speech analysis after the fact; modern cloud contact centres allow real-time processing, opening up new ways to guide staff who are live on a call.
Text Analytics goes hand-in-hand with our final paragraph on Integrated Social Media. Many brands allow customers to access them directly on Social channels such as Facebook, Twitter and Instagram. This opens the gate to high volumes of messages, far too high for even the largest team to reply to. Text Analytics tells a brand which messages to prioritise and assigns the right operators to reply.
Predictive Analytics looks at factors including call time, call volume, wait time, and customer satisfaction to predict and solve issues. Should we put on extra staff on Christmas Eve – and how many? What impact will this product update have on call volumes? Will our pricing simplification lead to fewer calls, or more?
If you're still using a legacy contact centre system, analytics is one of the most compelling reasons to get into the cloud.
Self-Service Tools
Customers appreciate immediate gratification when they have a problem, and automating your contact centre with self-service tools that handle preliminary concerns, offers faster solutions where they can manage the process themselves without agent support. By implementing a self-service resource library, your customers have access to tools such as video tutorials, infographics, virtual agents, and FAQ pages that educate them on troubleshooting common issues on their own. If your customers have access to quick solutions, call volumes in your contact centre will decrease. Customer service costs will also decline, giving your agents more time to focus on complex issues and resource-intensive tasks, thus delivering better CX and reducing operational costs.
Integrated Social Media
Previously, people viewed social media as a separate customer service department to the call centre. Social media existed to create brand awareness, and the call centre department provided customer service. However, combining these two entities and adjusting your customer service strategy has become imperative to improving your business process management. 
Integrating social media channels with CX means instant assistance is available for customers, which is why it is the preferred method for fulfilling customer needs. Combining social media with customer service facilitates:
Personalisation

– customers expect personalised services. By incorporating social media into your call centre solution, your team can quickly and efficiently respond to customers with personalised messages that include customers' first names, their problems, and solutions and assurance that someone will fix the problem within a specific timeframe.

Fast and efficient response times – social media enables your colleagues to provide real-time responses to customer queries. Customers expect immediate responses, and with social media platforms, fast answers become possible when you dedicate your agents to customer support through social media. Quick replies to messages increase the level of trust people have in your brand, and you can follow a written response to a query with a phone call to enhance the customer experience further.  

Easy access to

customer data

– through social media, customers reveal certain aspects of information that you can utilise to provide personal CX. Customers may tag your organisation in posts or receive reviews regarding your products and services. Paying attention to these aspects enables you to enhance your customer services further as you can establish what customers are satisfied with and where you and your team must improve. 

Cost-effective – phone calls can be expensive, and social media is a cost-effective way to solve customer queries. Moreover, your agents are more productive over social media as they can attend to issues faster. However, there is still a valuable place for customer services over the phone. Delegating and spreading out your call centre agents ensures you cover all bases. Some agents can handle queries over the phone while others can monitor and respond to social media queries. Agents assigned to the phone can deal with more significant, more complicated issues, while those in charge of social media can deal with smaller, manageable questions. 
Customer satisfaction is a priority and integrating social media into your call centre activities is vital to achieving this goal. Your team gains insight into the customer lifecycle, externally seeing the types of questions and issues customers have while operationally seeing how quickly team members attend to queries. 
CCNA Contact Centre Solutions
We have been working with contact centres for twelve years now, long before cloud technology truly gained momentum in Australia. Even now, most companies are still working with legacy communication technology – or are under-using the cloud tools available to them.
CCNA specialise in helping you, your team and your customers engage faster and better using the best systems our network of technology partners have to offer.
Visit our CC Experience page, or Contact Us to find out how our team can help.