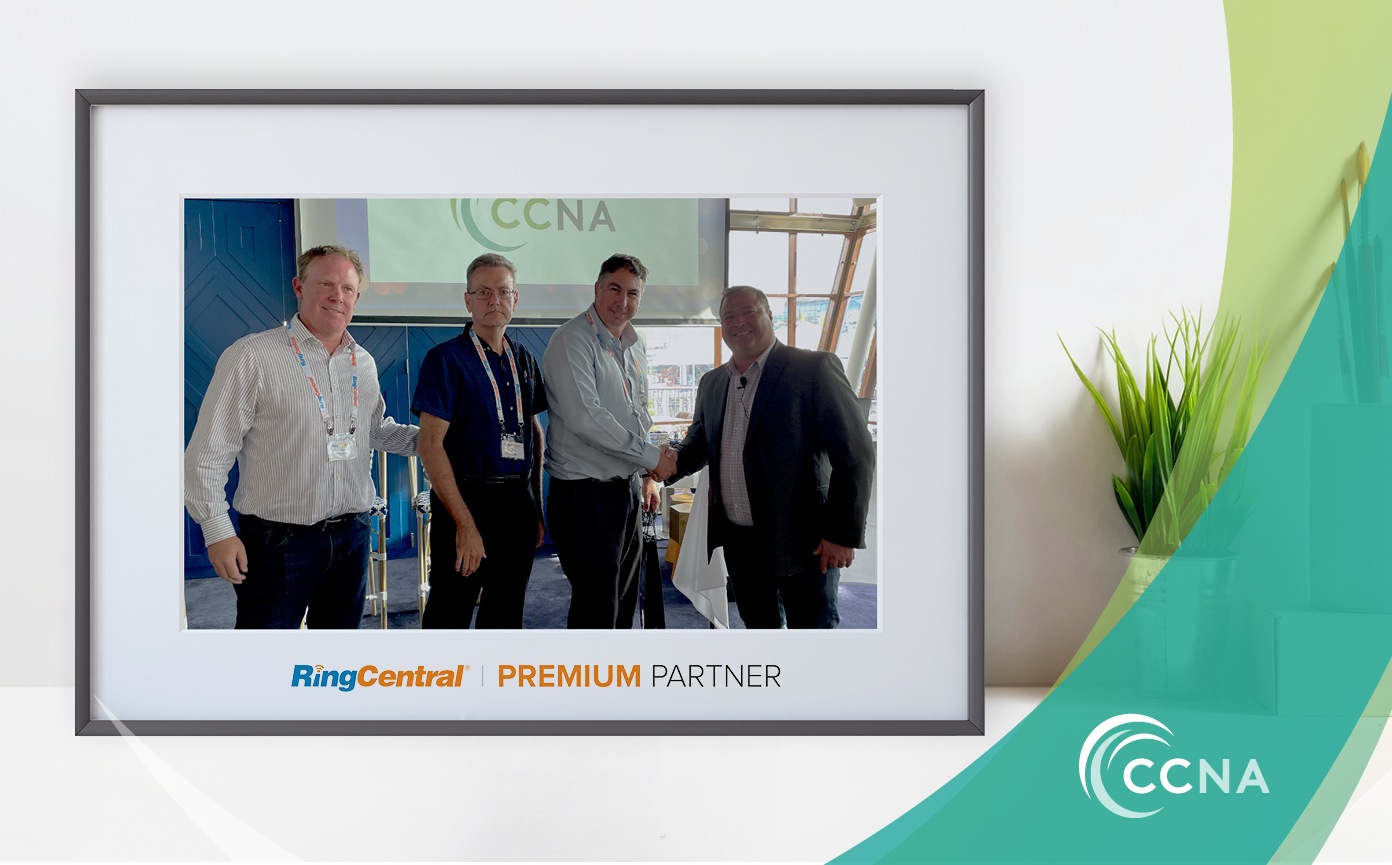 RingCentral has recognised CCNA as the Premium Partner of the Year 2021. CCNA was chosen out of more than 200 partners across Australia.
Last year's events pushed more Australian companies to cloud-based communications than ever before. CCNA and RingCentral have been instrumental in enabling this shift to cloud-based Unified Communications (UC) and Contact Centre solutions in the local region.
The RingCentral High-Performing Partners Program rewards elite partners for their exceptional performance. The program recognises four levels of achievement: Preferred, Premium, Premier, and Platinum, with each tier more difficult to attain than the one prior.
CCNA has been awarded Premium Partner status, which is the highest level attained by any Australian RingCentral Partner since the program launched this year.
RingCentral and CCNA look forward to helping more Australian enterprise, government, and mid-market organisations leverage the latest unified comms and contact centre technology as our economy rebounds and grows over the coming years.
RingCentral
A Leader in the 2020 Gartner Magic Quadrant for Unified Communications as a Service, RingCentral works with CCNA and world-class distributors, master agents, channel partners, and carrier partners to deliver cloud communications solutions to businesses around the world.
RingCentral provides a mobile-first, unified message video phone solution, as well as digital customer engagement and integrated contact centre solutions.
With local headquarters in Sydney, US vendor RingCentral has a growing presence in Australia, driving growth with a partner-led and customer-first mindset.
CCNA
CCNA is a carrier-independent network integrator that serves Enterprise and Government clients in Australia, and around the world. Our core expertise is the design, implementation, and management of converged communication networks.
We test and assess technology from a range of leading vendors to continually bring the best solutions to our clients: we were one of the first service providers in Australia to recognise the value in RingCentral's offerings and bring them to the local market.