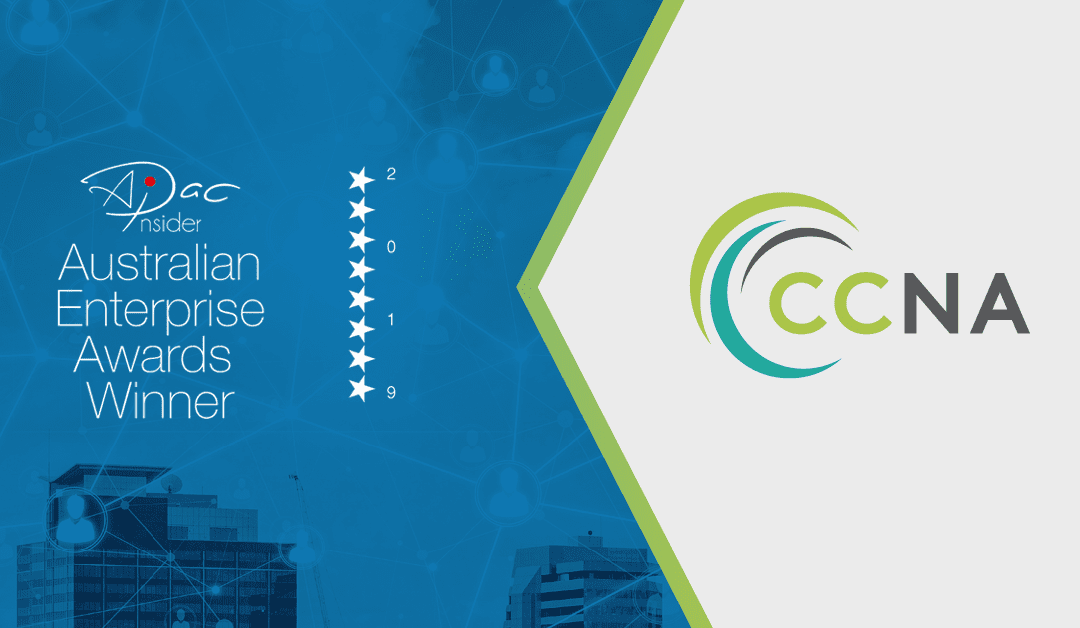 Converged Communication Network Applications Pty Ltd (CCNA), an industry-leading network integrator, has been awarded a top place in this year's Australian Enterprise Awards, in the IP Telephony and Unified Communications category.
CCNA has been building Voice, Video, and Network communication solutions since 2008 for some of Australia's most prominent enterprise and government organisations. These solutions include building and designing Cloud Contact Centres; conducting SIP Trunking and other Unified Networking projects; building highly converged storage solutions; and de-risking organisations with best of breed network cyber security.
Under the leadership of Craig Sims and Eoin Coghlan, CCNA is well known and regarded in the Australian market for its creative thinking and innovative solutions. Passion for innovation is a key theme at CCNA when approaching design and implementing quality solutions. CCNA has a robust track record of helping customers leverage technology in new ways, enabling client organisations to achieve more.
The Australian Enterprise Awards seeks to acknowledge businesses that have played a pivotal role in contributing to the Australian economy. The key reason CCNA stood out for the award is its environmental consciousness and green approach to technology implementations and business in general. The benefits of CCNA projects included amongst other factors; significant cost savings, higher employee engagement as a result of more ergonomic and healthy working environments, reduced power wastage as a result of better architecture and managed technology.
To find out more about CCNA's unique approach to finding a solution for your organisation, please contact the CCNA team on [email protected], or visit the CCNA website at www.ccna.com.au.