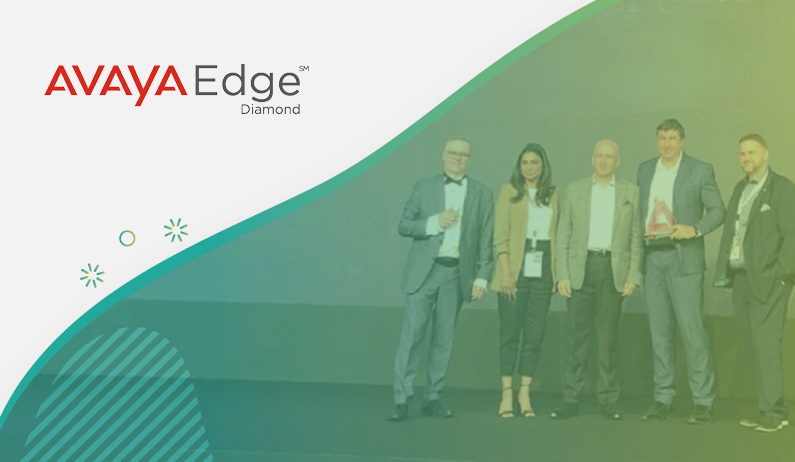 CCNA recognised as Avaya's Team Engagement Partner of the Year for APAC
Australian services provider Converged Communication Network Application (CCNA) was recognised as Avaya's Team Engagement Partner of the Year for the Asia-Pacific region.
CCNA was awarded at the Avaya Partner Summit in Dubai where Avaya recognised 25 of its most stand out and prominent channel partners across the EMEA and APAC geographies. The awards were attended by over 500 Avaya technology alliance and channel partners, and they recognised excellence in service delivery, open innovation, and cloud specialisation. Winners included leading channel players in the UK, Europe, Middle East, India, China, and ASEAN regions.
CCNA is an industry-leading network integrator and has been building network communication solutions since 2008 for some of Australia's most prominent enterprise and government organisations. Over the years, CCNA has continued to provide holistic solutions to its customers that are tailored around their unique communications needs in the connected era.
"At CCNA, we have been successfully architecting, implementing and supporting large-scale and feature-rich unified communications solutions built on the Avaya technology stack. Over the last 12 months, the drive to deliver greater customer experience has led to a surge in demand for flexible, easy-to-use, cloud-based collaboration platforms," said Craig Sims, Managing Director at CCNA.
"During FY19, CCNA secured a slew of strong customer wins, namely in coveted education and government institutions. CCNA has not only substantially increased its Team Engagement (or UC) capability and revenue but was also the first Avaya Partner in APAC to position and sell Avaya Workspaces to large government departments" he explains. "We are proud to have received this award as it demonstrates our capability in architecting, implementing and supporting Avaya's team engagement solutions."
Fadi Moubarak; Vice President Channels at Avaya International, said the awards are given on the back of a partner's demonstrated ability to increase value to Avaya customers over the last year.
CCNA will continue to strengthen the partnership with Avaya, implementing Avaya solutions in both public and private sector organisations across APAC.
If you would like to learn more about CCNA's unique approach to implementing an Avaya solution for your organisation, please contact the CCNA team on [email protected] or visit the CCNA website at www.ccna.com.au.