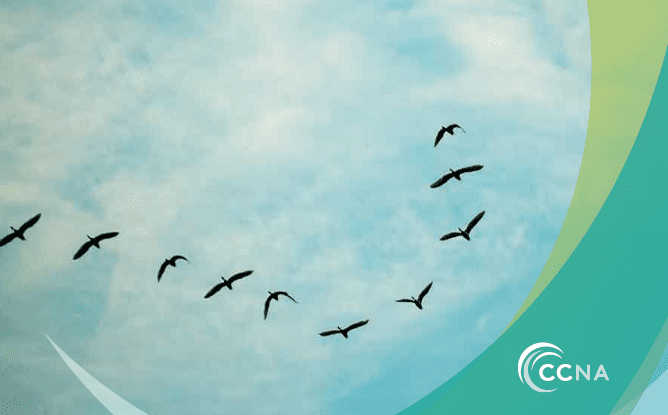 Unified Communications (UC) is a foundation for offering different companies an array of asynchronous and real-time communication tools. The goal is to improve business communications and productivity, giving businesses a competitive advantage. In a customer-centric environment, the need for an ideal communications system is paramount to ensuring superior customer service. Small-to-medium sized companies can now adopt trends that used to only apply to large businesses. UC cloud migration levels the playing field by offering businesses a single system to manage multiple tools such as telephony services, video conferencing, instant messaging, voicemail, email and fax, and sharing functionalities.
The advent of disruptive technology has made the onset of UC a strategic business move, allowing businesses to do more with less. The adoption of UC cloud migration connects the growing remote and mobile workforce by facilitating mobility and flexibility. The solution offers enhanced productivity with significant savings and equips employees with more information and tracking systems to meet and exceed customers' expectations.
Implementing the right UC solution requires planning and consideration. To help you, we have collected four tips to ensure seamless UC cloud migration.  
1. Consider a hybrid cloud approach 
Businesses have made significant investments in their telephone systems and cannot always justify replacing these with new UC solutions. However, telephone systems are no longer just an independent channel. The world of technology has evolved, and customer and user experiences have become more sophisticated. Telephone systems have combined with instant messaging and collaboration, resulting in businesses moving towards cloud adoption to remain relevant. Companies want to stay in control of their infrastructure, which makes a hybrid cloud the best approach for unified communications.
Hybrid UC refers to the combination of on-premises UC with private and public cloud models. A hybrid cloud approach offers businesses the best of both worlds, giving you security and control. With a hybrid UC, businesses have the comfort of an on-site system which ensures the safety and security of customer information and business data, while providing the opportunity to explore the cloud and scale your business. End-to-end security gives organisations full control of keeping critical data traffic within the LAN while deploying less-sensitive information to the cloud. A hybrid system will not affect your IT infrastructure, and you can manage your workload and keep up with demands. For businesses who are just beginning their cloud migration UC journey, a hybrid approach is the most cost-effective and makes sense with its productivity-enhancing features.
Additionally, a hybrid UC system has a quicker disaster recovery process ensuring business continuity. Legacy hardware, software, and services receive new life, and future business needs benefit from the addition of upgraded features and services. Hybrid solutions reduce overall expenses while offering the benefits of a reliable system. Workload mobility is one of the many benefits of a hybrid cloud option, empowering businesses with greater flexibility to move workloads as and when needed  
2. Avoid the unified communications 'pilot trap.'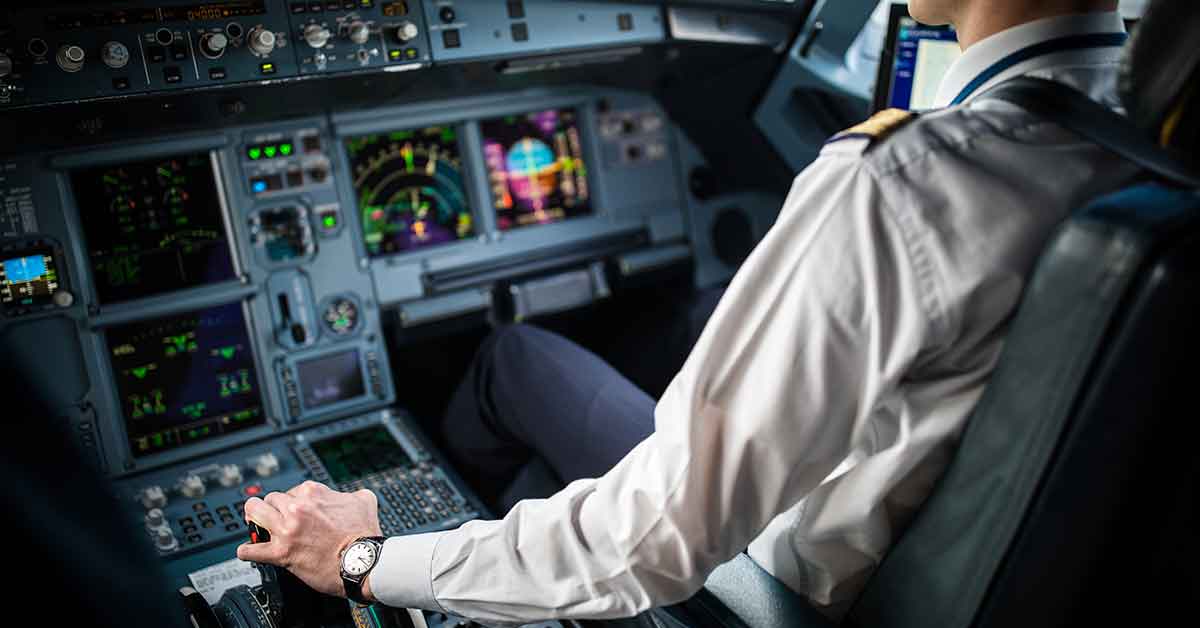 UC cloud migration is the combination of many moving parts, all working together. Deploying a UC solution to the cloud needs management to mitigate any failures. Many businesses rely on existing networks and workstations to conduct testing, negating future users, and additional technological devices. However, this concept of testing results in a 'pilot trap', a common mistake many businesses fall victim to. The 'pilot trap' occurs when a test meets the expectations, based on a certain number of users undertaking the analysis. Then, when the system goes live, the increase in traffic and demand for resources creates an overload, which the system cannot handle. Businesses need to decide how much or how little they should migrate to the cloud, and then forecast and plan for added users and bandwidth on the system. There need to be provisions for future headcount as well as the type of usage – e.g. desktop video conferencing – when planning a UC cloud migration. Many businesses reach the pilot stage of UC deployment and fail because they lack proper planning. Businesses need to conduct a comprehensive network assessment and then follow up with the network planning and optimisation services required to ensure that the UC cloud migration becomes a successful enterprise-wide deployment.  
3. Monitoring UC cloud performance
In today's constantly evolving technological landscape, implementing a UC cloud system is not enough, especially in a hybrid cloud environment which has many different vendors at play. Despite the assurance of increased productivity that UC brings, the system needs to work correctly to be efficient because networks are continuously changing. As such, continuous monitoring is essential. However, businesses do not consider monitoring and managing the end-user experience as top priorities. Poor network performance and application failures happen when more traffic loads onto the network, causing applications to crash abruptly. For example, minor performance issues can cause a degrade in VoIP quality, faltering video conferences or even complete service failure. Businesses cannot afford to take such risks.
UC systems need stability to perform effectively. As such, businesses need to troubleshoot, ensure high uptime, sound quality and video, and detailed analytics to improve the customer and end-user experience. Overall, this means continuously checking UC cloud performance to facilitate engagement and better productivity. Pre- and post-UC cloud adoption monitoring involves assessing the bandwidth, routers, cloud infrastructure, and endpoints. This ensures the system is functioning correctly. Performance management solutions are a prerequisite to the success of UC cloud migration.
One of the most significant and substantial hurdles to overcome in the implementation of UC cloud migration is interoperability. Businesses need to have a holistic view and proactive performance management is vital in a hybrid cloud environment. UC cloud migration systems need continuous monitoring as the business transitions more operations into the cloud.  
4. Experience is vital when migrating UC to the cloud
UC cloud migration needs to form part of the overall business strategy, tying into the experience the business wishes to create. The customer and user experience need to justify the UC investment. If this translates to the business wanting to improve the team's experience, then the software needs to correlate with that goal. A business's technology investment needs to address its specific challenges. With UC cloud migration, the aim is to enhance productivity and prepare the business for agility. Considering the collaboration tools of UC, such as videoconferencing facilities and the effectiveness of additional tools like screen-sharing and AI, is imperative.
End-users need to experience clear audio, HD video, and seamless content sharing. The quality of the collaborative experience determines the success of UC cloud migration. The satisfaction of the end-user is vital, as people work together in different ways despite using the same collaboration tools. UC solutions are an integration of all these collaboration tools and help people effectively work together, from anywhere and on any device. UC offers real-time communication from the business phone system and integrates with everyday business applications. As such, the end experience is key to a successful UC cloud migration.
In addition to the tips above, when migrating your UC to the cloud, try a gradual transition that ensures disruptions are minimal. Moving UC to the cloud is more complicated than other functions as it includes end-to-end infrastructure, systems, vendors, and teams. It involves planning, delivering, and on-going maintenance. These tips will help you cover the crucial bases before migration but be sure to check the stability of your internal network beforehand. Testing the systems throughout the migration will be hugely beneficial. Consider the overall user experience and any other issues which could become detrimental. Cloud migration is all about solving problems, not creating them. Maintaining a competitive advantage involves integrating and leveraging the combined benefits of UC technology, ensuring that employees get to access and share information, which in turn provides a return on investment. Regardless of the size of your business, you operate in a digital world where customers expect convenience and employees want flexibility. The convergence of always-on connectivity gives you the ability to service your customers with speed and efficiency. Employees get to choose how to interact with customers and on what platform, resulting in the formation of better relationships.
Selecting the best service provider to precisely deliver the kind of bandwidth your business requires is pivotal to ensure a seamless ascent to the cloud. Companies need to leverage what UC cloud migration can offer to get the maximum benefits. As such, the service provider you select needs to become a partner in this journey, providing expert advice, support, and knowledge when you need it most.
CCNA can provide your business with a customised and seamless UC cloud migration that is future-focused and designed for scale. If you want to find out more, visit https://www.ccna.com.au/contact-us/, and we will be in touch.