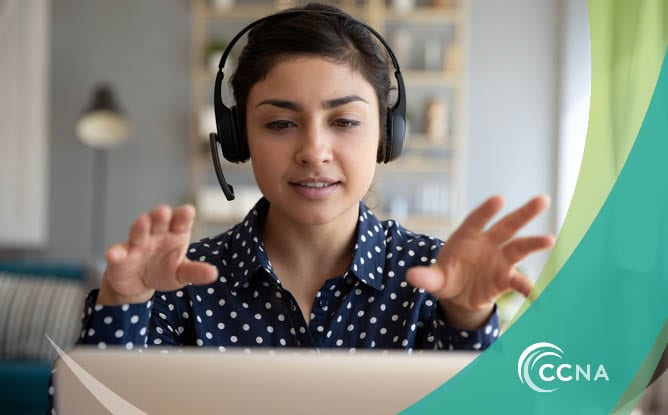 We live in extraordinary times. A global pandemic is upon us and all facets of life; professional and personal, seem to be encapsulated by uncertainty and confusion. As a response to the uncertainty delivered by COVID-19 responses, organisations worldwide have asked their employees to work remotely. Consequently, the COVID-19 pandemic has led to a boom in remote work.
Remote working itself is not a novel concept. Almost 20% of the US workforce works remotely for at least part of their vocation. However, most companies are leveraging end to end remote working practices for the first time. Naturally, there is uncertainty about how to manage newly remote teams effectively and efficiently. At times such as these, companies do not have the luxury of preparing for remote work in advance and must organise themselves and their policies as they implement remote work.
In these times, to achieve organisational objectives and maintain job satisfaction, leaders must devise the most effective ways to manage remote teams. Fortunately, remote work is not a new concept; there are research-proven, tried-and-true methods that leaders can try to ensure their team works remotely, successfully.
Top five challenges of remote working
To begin with, business leaders and managers must understand the causal factors that make remote work challenging. Failure to do this leads to high-performing employees experiencing severe declines in job engagement, satisfaction and performance. Here are five challenges inherent in remote work:
Lack of in-person support and supervision
The setup of a typical business demonstrates the hierarchical structure between management and the employees. Management oversees the work of employees and the team leaders assist with communication, ensuring everyone understands their tasks.
Face-to-face interaction with colleagues creates trust. The absence of face-to-face communication causes concerns for both managers and employees. Managers may worry about employee productivity and quality of work. Employees may become concerned with a lack of managerial support and communication. There is no direct supervision in remote work, and employees become responsible and accountable for the work they produce. While you may find the work ethic of your team concerning, your team may be struggling with limited support from you, and feel they have unmet needs. Despite these concerns, employees often learn to manage their time and workload effectively, which assists them in achieving their work goals.
Lack of readily accessible information
Effective and efficient communication between your remote team must be one of your main priorities. Employees may have difficulty locating information and waste time accessing what they require. They may struggle to complete even straightforward tasks due to communication or information accessibility issues. When you add interpersonal challenges between team members, such as a lack of 'mutual knowledge', communication issues quickly escalate. When working remotely, you miss out on office discussions and meetings. When most of your communication takes place via email, Slack or Whatsapp, it is harder to gauge whether or not a colleague is having a bad day and conflict can quickly arise.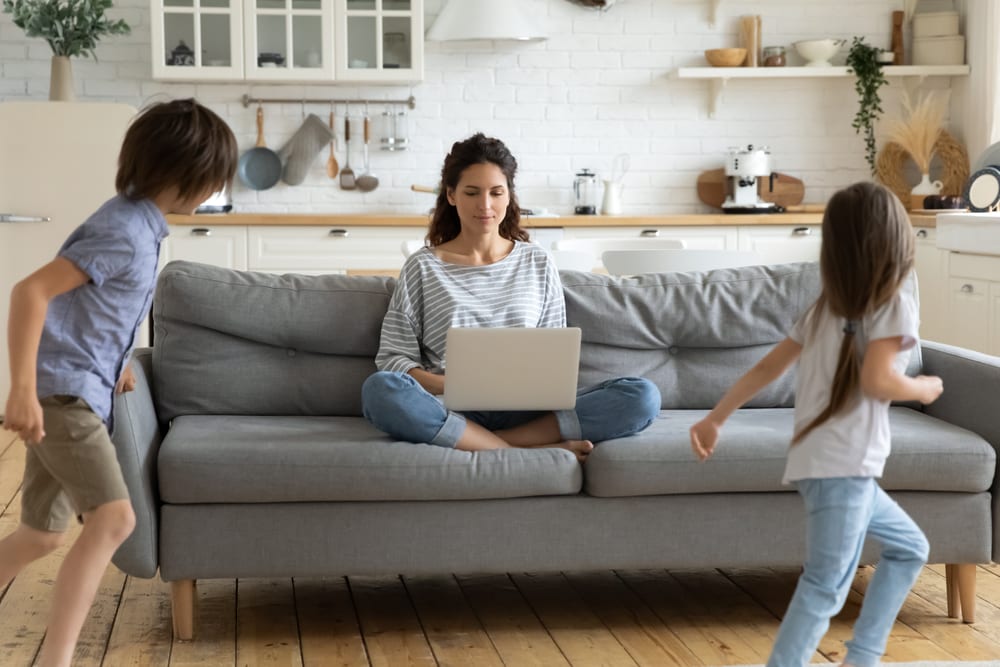 Distractions
When working from home, colleagues are no longer a source of distraction. However, the disturbances in a home environment can be even more challenging. The glorified images of remote work depict a parent that is holding a child while typing on a laptop. Efficient remote work is often far removed from this representation. Parenting responsibilities, at-home deliveries, family visits, and television are just a few distractions your colleagues may face when working from home. You must ensure that when your team works remotely, they have a dedicated workspace as well as efficient childcare before allowing them to work remotely. However, amongst school closures, your team is forced to operate in suboptimal workspaces and fulfil parenting responsibilities.
Isolation
The lack of social interactions between team members can cause loneliness. Many of your team members may feel isolated even with communication tools such as Slack and WhatsApp. Extroverts are at higher risk of suffering from isolation while working remotely, especially if they have no chance to socialise with their colleagues. In the long term, separation can result in employees lacking the courage to have in-person interactions, feeling less connected to the business and more willing to resign.
Overworking
Contrary to popular belief, when team members work remotely, they often overwork. The leading cause for this is that personal and work lives become intertwined, making it more challenging to neglect work. There is no definite start or end time, and your team members may not take sufficient breaks, or they may continue to work past reasonable hours. In an office environment, it is easier to keep work between office hours. Working from home makes it easy for team members to work late into the night.
How can you as a leader or manager support your newly formed remote team?
Regular check-ins
It is vital that you have regular check-ins on how your remote team members are coping. The best method of achieving this is establishing one-on-one or team calls; the type of call depends on whether your team works independently or collaboratively. These calls must be consistent, expected, and a place for employees to raise their concerns.
Make an array of communications vehicles available
There are a variety of technical options that facilitate remote work and ensure each team member is on the same page. You should avoid relying on email for all internal communications.
For example, with video conferencing, you will have the same visual cues similar to a face-to-face conversation. It provides the opportunity for your team to share 'mutual knowledge' about one another, which reduces conflict and feelings of isolation. It is also useful for multifaceted or delicate conversations that require a personal touch.
If your team requires fast collaboration, then communication tools are a must. These have mobile-enabled messaging tools for quick, informal conversations. If you do not already have communication and collaboration tools in place and need a short-term fix, you could leverage free evaluation periods to trial these software solutions. However, you must ensure you have adequate security measures in place.
Provide remote social interaction
It is beneficial to facilitate social interaction between your team members by encouraging occasional conversations that are unrelated to work. Although this is beneficial to all remote members, it is increasingly essential for teams that have undergone an abrupt transition.
One method to allow for informal conversation among your team is to promote free time at the beginning of work-related calls. Allow your team to talk about matters that do not involve work, such as finding out how their family is or asking about their weekend activities.
Another method is arranging weekly hangouts. During these hangouts, you could encourage teammates to share interesting facts about themselves and their backgrounds. You can record these so that if a team member is not available, they can feel included by watching it later. Virtual events, such as these, assist in reducing the feeling of isolation and give your team a purpose and sense of belonging.
Create rules of engagement
If you communicate your expectations with your employees, their work becomes more structured and efficient. You must establish expectations and standards of engagement as soon as possible. Set expectations such as the regularity and timing of communication, which will help your team feel organised. You can leverage video conferencing for daily check-in meetings and make use of instant messaging for urgent matters. Let your colleagues know when you are available and when they can contact you. It is beneficial to continuously monitor communication between team members to ensure they share the correct information, which maximises productivity.
Provide support
You need to understand and acknowledge your team's stress, concerns and anxieties, especially when they are working remotely. Team members might not always talk to you about their concerns, so it is imperative that you continuously check-in and ask how they are coping. Questions such as 'How are you enjoying working remotely?' can elicit essential information on how to help their productivity. Listen attentively to your colleague's response. It is a good idea to summarise their answer back to them to ensure complete understanding.
Employees look to you, their manager, for cues about how to react and handle sudden work changes during a crisis. If you respond in a stressful and disorganised manner, this affects how your colleagues respond. Therefore, you must acknowledge the stress and anxiety your team may be feeling. You must give them affirmation to assist them in getting through this challenging period.  Phrases like 'We are in this together' or 'I know this is difficult, but we've got this,' can give your team the extra motivation and focus they need to succeed.
At CCNA, we have been leveraging remote working since our inception. It is not novel to us. It is in our DNA. It is how we were born. It is how we grew. It is how we have seen success. Also, we have helped numerous organisations across APAC succeed with remote working. We partner with market leaders in the remote working technology sphere so whether your organisation is new to remote working, or wants to improve its remote working play, reach out to us. Let's (virtually) meet and see if there is an opportunity for us to help you get remote ready.