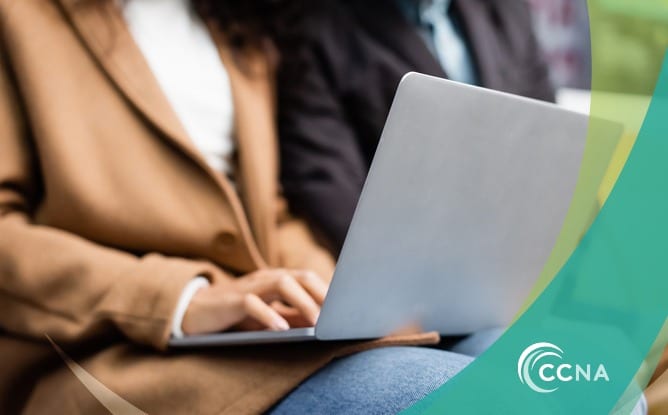 Your network needs to be available, secure and protected, round the clock. Protecting valuable and sensitive business information and data is increasingly complex as users are no longer on just one corporate network: your people are accessing their information from everywhere.
Integrating network and endpoint security is no longer optional in the modern workplace.
Does your network security strategy incorporate endpoints?
Endpoints include laptops, desktop computers, mobiles, virtual environments, and servers connecting to the network. Endpoint users create new opportunities for hackers to attack weak networks. 
Network and endpoint security components such as firewalls, anti-virus and anti-malware protection, virtual private networks (VPN), and data classification can prevent breaches and phishing attempts.
Endpoints are more prone to attacks as they are considered easy targets. Attackers can gain access to sensitive data in a matter of seconds simply by exploiting human vulnerabilities.
Workers have been mobile for quite some time now, and due to the current wide-spread remote working scenario, more employees are working outside of the organisation's network perimeter. Earlier, when a worker travelled outside of the corporate network perimeter, the most vulnerability was from hotel Wi-Fi or unsecured home networks. Now, IoT devices like smartwatches and wearables add to the complexity and the risk factor.
The greatest network security problem facing today's enterprise is not necessarily weak network security, but rather, weak endpoint security and a lack of integration between the two.
How your Network Security and Endpoint Security should work together
It is not unheard of for threats to bypass even the most secure products. While protocols of response and reporting -such as centralised management and analysis suites – should be in place to mitigate endpoint security risk, the integration between the network and endpoint security is vital.
With integration, threat detection and response happens smoothly and efficiently with less dependence on people and resources. This type of integration can include cloud-based threat analytics for automated threat responses.
Automated detection prevention across both endpoints and your network
Automation tools which have a combined view of both your endpoints and your network detect threats in real-time and enforce protections when needed. Automated attack prevention can stagger or delay a hacker's tactics, and pick up on potentially malicious network activity that resulted from a likely endpoint breach.
Beyond security standards
You should meet basic hygiene and security standards with role-based network access, endpoint device monitoring, encryption, and firewalls. Advanced cyber security threats, such as malware attacks, persistent threats, and malicious attacks, need advanced threat detection technologies to mitigate them.
Translating threat intelligence into actionable data
Breach detection and incident response are not enough; you need to learn from past events and feed these incidents to the system to automate a better response in the future. This is where threat intelligence comes into the picture. Leveraging a global threat intelligence community is a good strategy because when information about a threat is shared even before an incident happens, it is easy to remediate the threat with possible solutions coming from this community due to shared intelligence.
Communication
There needs to be instant communication with all stakeholders about the breach as you implement remediation measures. Traditionally, different parts of an IT team have been responsible for network security vs endpoint security. In some cases, one service provider and one primary vendor runs endpoints and another service provider and vendor is operating the network, making any breach that touches an endpoint and the network the shared responsibility of multiple parties. The best way to prepare for a response to these scenarios is to have frequent and open communication between everyone involved in managing and protecting endpoints and networks.
Benefits of endpoint security
Below are some of the key benefits you can gain from integrating your network and endpoint security:
Decreased risk of attack or breach

, helps the enterprise run its operations and serve its customers. Loss of sensitive data can hamper your organisation's operations.

Reduced cost

because you can spend time serving customers rather than combating malware.

Increased visibility of all the connected and non-connected devices

, data and users spread across the network, cloud and endpoint landscape gives enterprise administrators control to detect and respond. Identifying users, authenticating user log-ins and pushing software updates becomes easy for them through a centralised console while adhering to regulatory compliance.  

Peace of mind for employees

as they will not have the constant fear of inadvertently allowing a breach due to negligence or oversight, as often happens with phishing and social engineering attacks.

Prevent reputational harm to your organisation

by mitigating your risk of attacks. This is especially pertinent for protecting customer data such as personally identifiable information (PII), including credit card information and social security numbers.
CCNA integrate endpoint and network security
These strategies all work hand-in-hand, improving overall security and making businesses less vulnerable.
We have robust experience securing endpoints and networks. Our full-service cyber security service can protect your company from unauthorised visitors seeking valuable business information.